This course provides a thorough review of
real estate advertising regulations intended
to give a sales agent an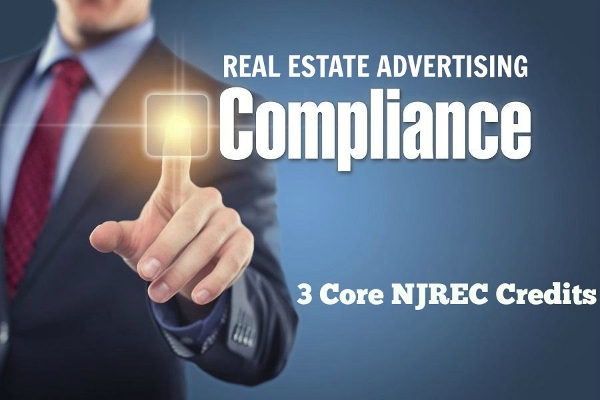 understanding of the New Jersey Real Estate Statute rules, the NAR Code of Ethics advertising standards of practice, and the HUD Fair Housing advertising guidelines. In addition to the legal review, examples will be presented and discussed so that the agent will have insight into what constitutes good advertising practice.

Instructor: Eileen Cahill

Wednesday, March 28, 2018 - Morning Class
8:30am Check-In and Light Breakfast
9am-12pm Advertising Compliance Course

Cost
$25 Members
$35 Non-Members
No Refunds. Registration cannot be transferred to another person.

Credits
3 Core NJREC credits

Students must CHECK-IN and provide a photo ID.
Students must also CHECK-OUT at the conclusion of the class to receive CE credit.
Anyone who misses 15 minutes or more of the class will NOT receive CE credit.