Back by popular demand... the Affiliate Involvement Committee presents its Team Building Event at Metropolitan Café and Amazing Escape Room!

Join affiliates and REALTORS® for a night out! Come for happy hour at the Metropolitan Café. Then venture to the Escape Room less than half a mile away. Feel free to bring potential new affiliate members!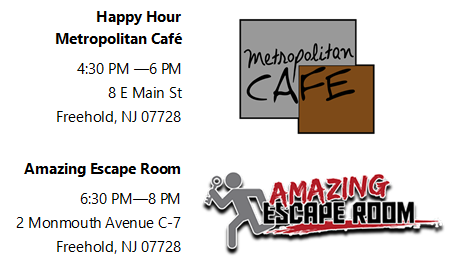 The Amazing Escape Room is for people of all ages and skill sets. Work together to solve problems, uncover clues, and crack codes in order to escape. You do not need to have any special knowledge to solve the puzzles and riddles. Just be creative and curious!